Well now I am well and truly retired and into my second month of being  a pensioner, I am finding time to get back to modelling, in between the chores SWMBO wants and a few visits to Devon.
I have still the Captain Class to crack on with as its been stalled for 3 months but I decided to refit my M Class Monitor which is now done as in its watertight and repainted although I will also replate it over the winter but she looks preseentaqble and can sail whch is the main thing.  A couple of pics for those interested.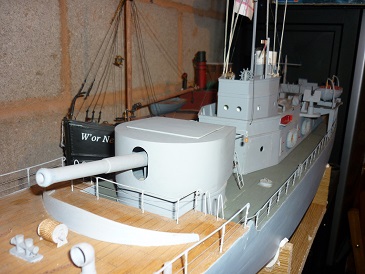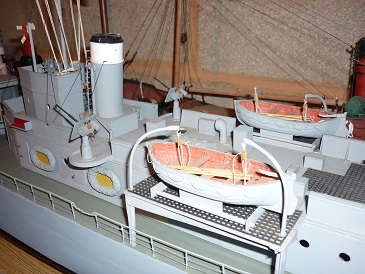 Rather than restart the captain class straight away I thought I would make a start on my 25ft motor boat that I got on first release and return to the Captain later.  As its modelled on Bulwark's cutter and I spent a fair bit of time on that awful rustbucket in the seventies it does represent a part of my past even if its a couple of years of my life I wont get back!   
First impresssions are good fittings but I always find that the larger scale fittings are generally better mouldings, the laser cutting is by and large accurate although a couple of parts are not that accurate but more later as I get to using the parts.  Plans and instructions are generally fine although as always there are some numbering errors - two part 20s no part 21 which is easy but no part 29 and no photo of part 29 and a few more besides, and the suggested sequence wont be followed as it seems in parts a bit horse before the cart.  The hull is first class. 
After making the stand the hull was washed down and then the work started.