Hello together,
as promised already some months ago, here is my new project.
About five years ago I watched the documentary on the Penlee lifeboat disaster and since then I wanted to build a model of the Solomon Browne.
Thanks to the RNLI Heritage Team and the help of some friends I could gather all the necessary drawings and finally start the journey.
Hull and superstructure will be made from grp, with a plug built the old fashioned way.
As usual the boat shall be built in the teutonic scale of 1:20. This gives a decent siced, but handy boat.
About 70,5 cm in length and a beam of 20,0 cm. With no such hulls on the market I had to start from scratch.
Hull and superstructure are made from grp, with a plug built the old fashioned way.
Well, let's dash forward and skip two months of work...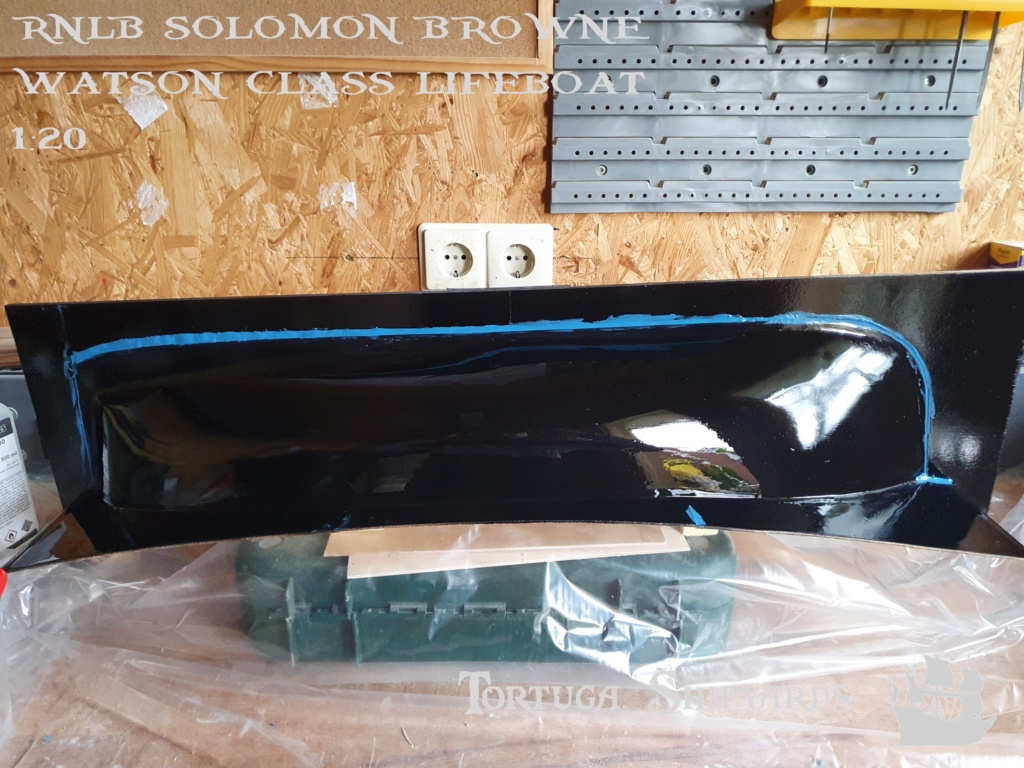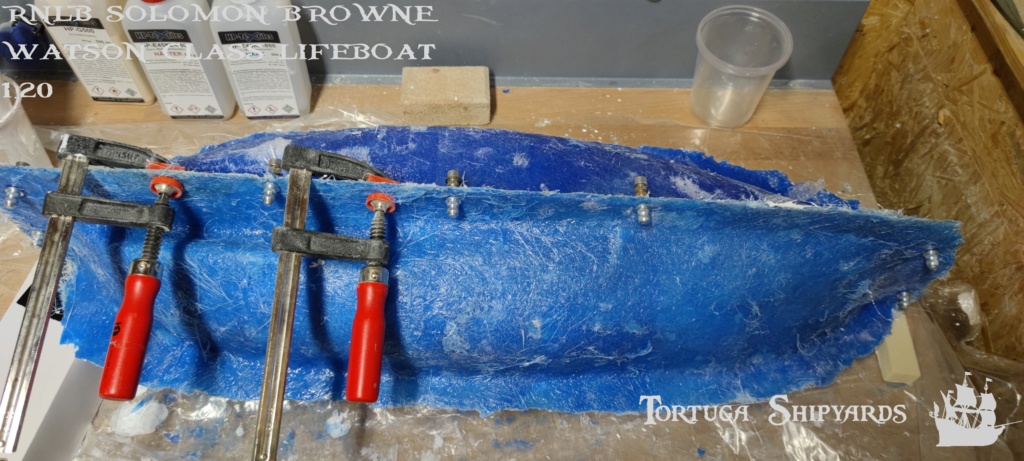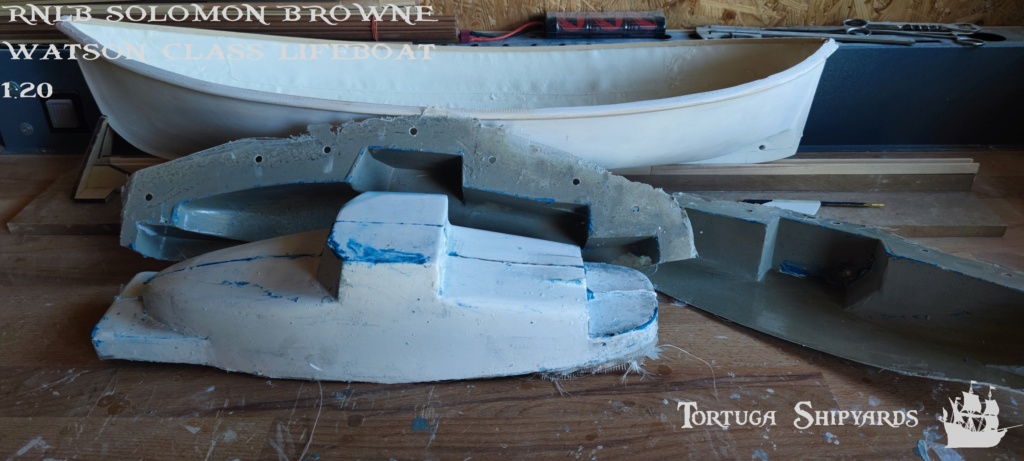 ... till hull and superstructure are separated from their moulds.
The strong protective belting around the hull is made from obeche.
For the deck I used 2 mm aircraft plywood and added a coaming made of polystyrene.
---
Motors and battery are situated in the engine room. Beneath the aft cabin the receiver and decoder are housed.
The two circuit boards do control the flashing blue light and turning speed of the radar.
---
Next I designed a bunch of 3d parts and had them printed by a small company. Shapeways got too pricey.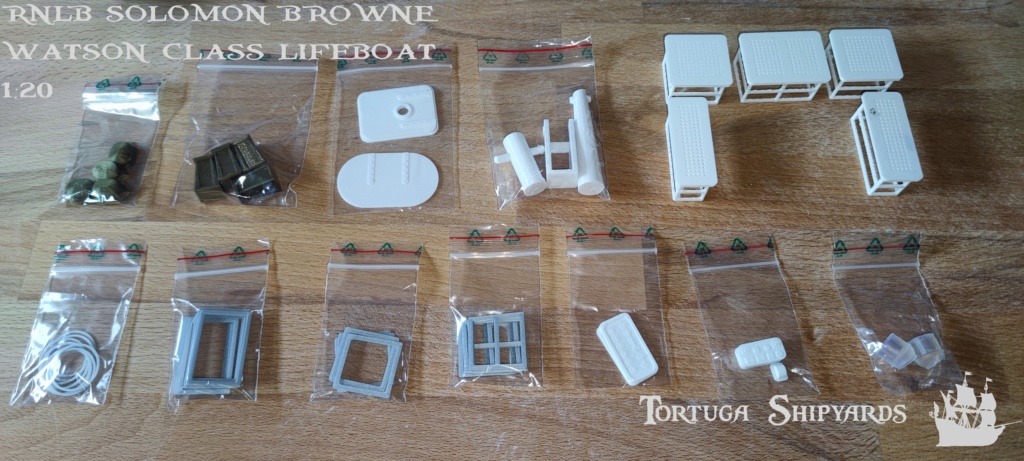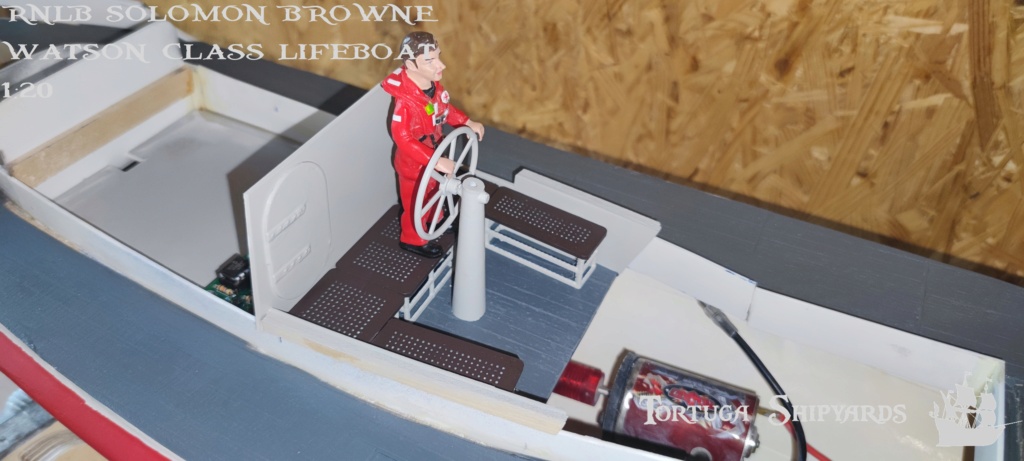 ---
And there she is...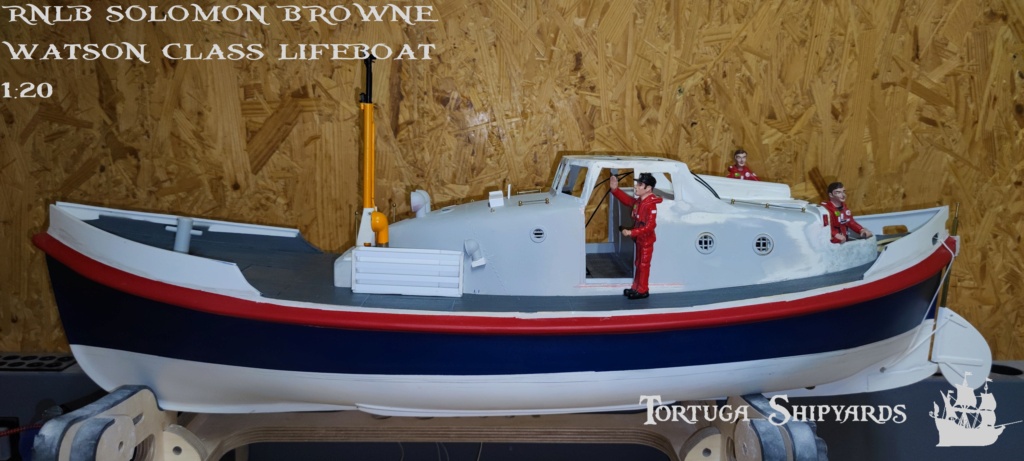 ... not yet finished, but almost done. This year marks the 40th anniversary of the penlee lifeboat disaster and I want her to be finished by then.
The boat will be housed inside a proper boathouse with detachable slipway. To accomplish this, mast and rudder can be raised and lowered remotely.
Cheers, 
Max