Hi Guys,
I am not sure where to post this, if it is in the wrong place then please can the Admin team put it in the right place.
I did post this on a different site some time ago so some of you may of seen it.
A good friend of mine suggested that I share this with the model boat community.
As I only have a shower cubicle fitted in my house and no bath I had to come up with some sort of test facility for my model boats.
I used to use a small children's paddling pool but it was a real pain to keep filling it up and then emptying it and packing it away.
So I decided to modify an old water butt.
First I cut a 3"strip from the top (to be used to join it together, then cut it in half lengthwise.
Joined the two ends together with 5mm nuts and bolts and the 3"strip and plenty of silicon.
Made a wooden frame to help to keep it in shape and to support the weight.
And coated the wood with a couple of coats of wood preservative.
Now this has two uses first it still collects rain water for use on the garden and second I also have a place to test and ballast my boats.
You can see in the photos that I placed my Gato submarine in it to make sure that it was big enough.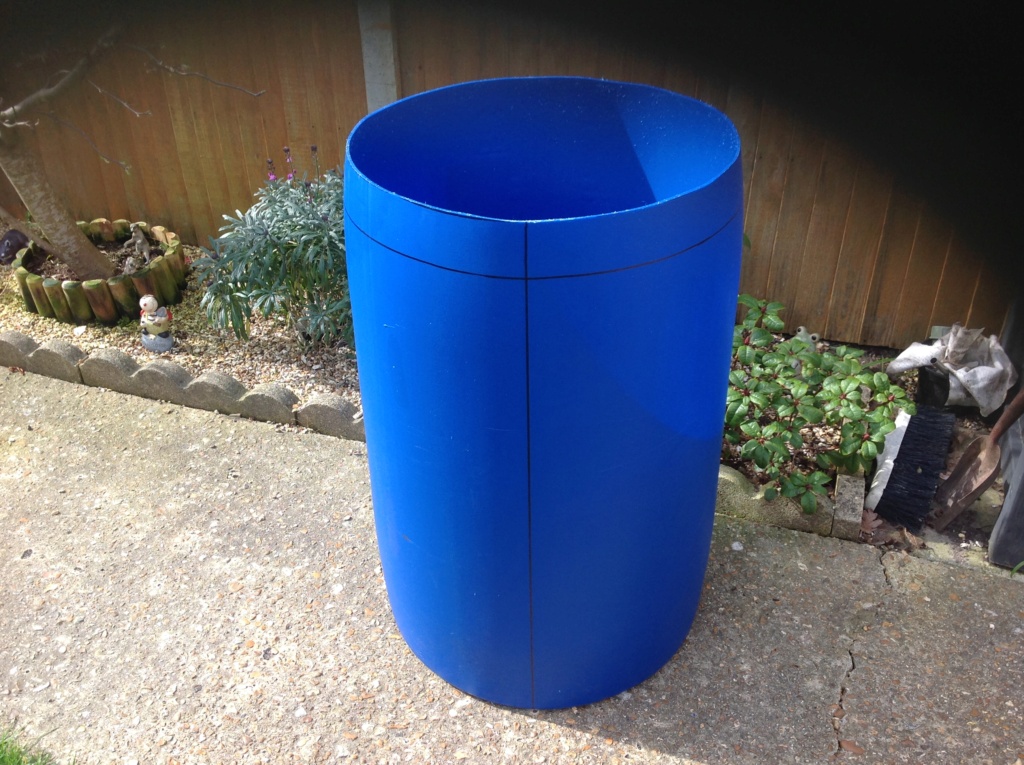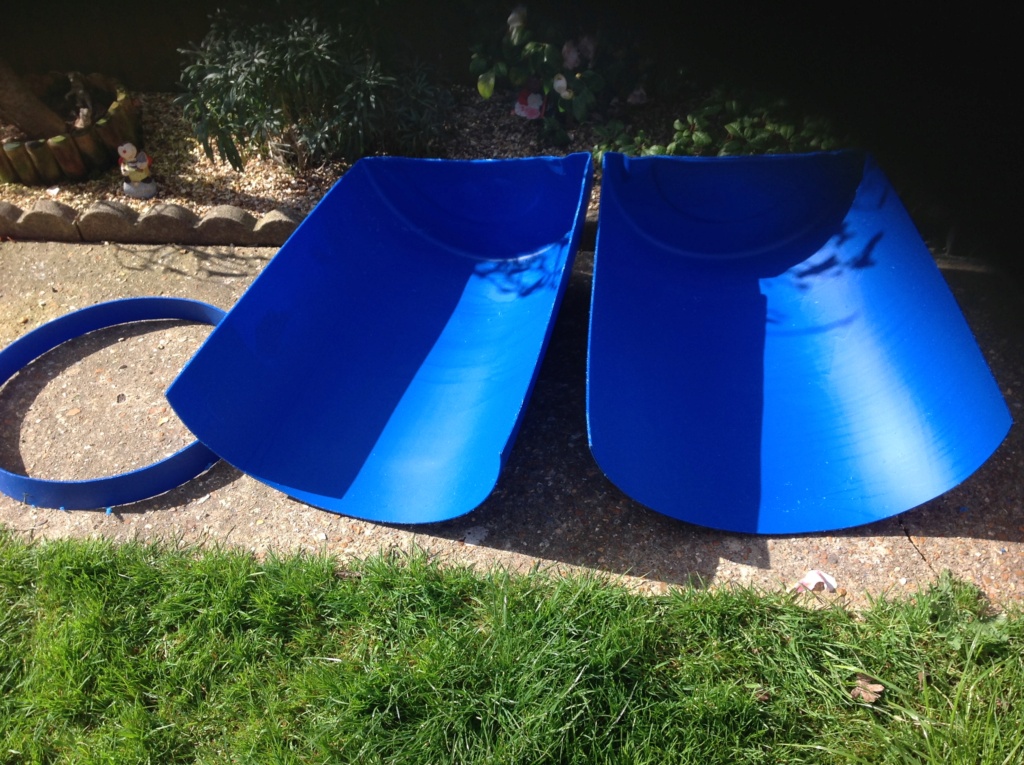 Made slight modifications to Big Blue.
Fitted a tap and a removable nylon mesh top to stop leaves and stuff from getting in.