I just figured out that I should be putting photos of the live steam build here . So from now on I will do so.
Not sure how to transfer the other photos to this section. So I will just continue.
The first picture is of the power plant I will use in this build, it is a Jensen model 75 double acting steam engine. I got this off of Ebay  and it dates back to the 60's but still runs strong. I have already removed it from the base it was mounted on.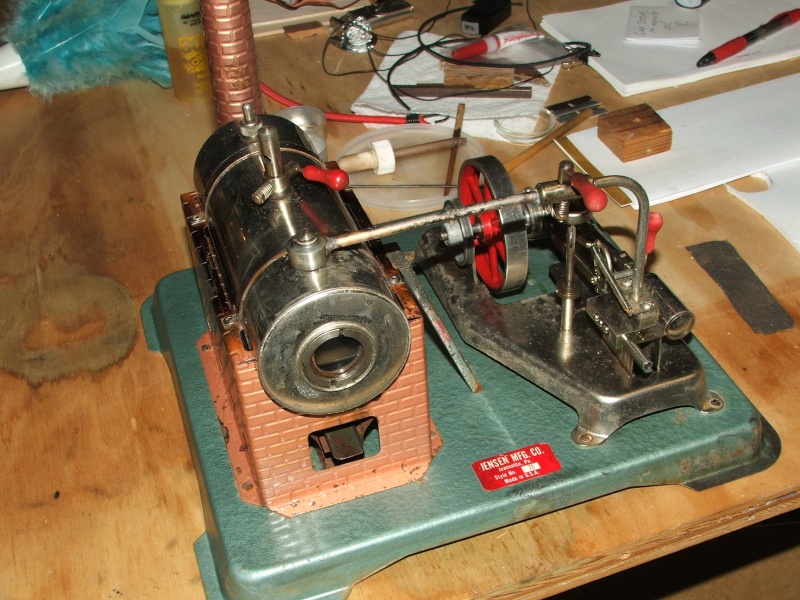 in the next picture you will see the esbit burner that came with the engine. This is quite expensive to buy the tablets so I have removed the burner and have built a kerosene burner, that you see in the 3rd photo.
As there is a large problem of mixing live steam with fire in a wood boat , I am working out many under the deck details. I built a tray of alum. to hold the boiler and the burner. When I get to the superstructure I will also line that with alum.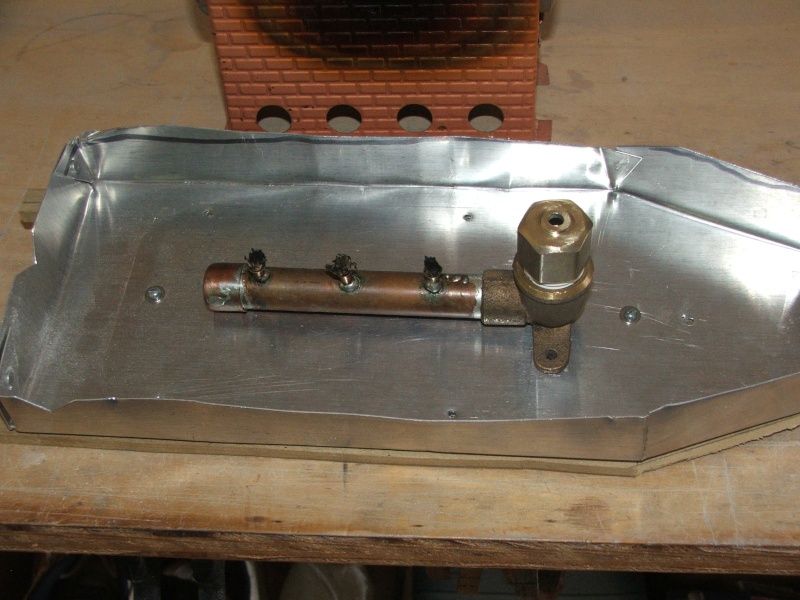 Meanwhile the planking continues albeit slow -- as its my first attempt --