make no apologies for this not being a model boat I just thought it might be of interest to some.
Basically this is a Stirling or hot air engine. It works by shunting air from the hot end of the displacer cylinder to the cold end causing the air to contract rapidly pulling the power cyinder inwards turning the crank and flywheel this raises the displacer piston shunting the cold air to the hot end of the cylinder causing it to expand so pushing the power piston out and so on. this example is constructed from an old cola can cardboard a balloon (to act as a diaphram in place of the power cylinder) and some od bits of wire and a foil pie dish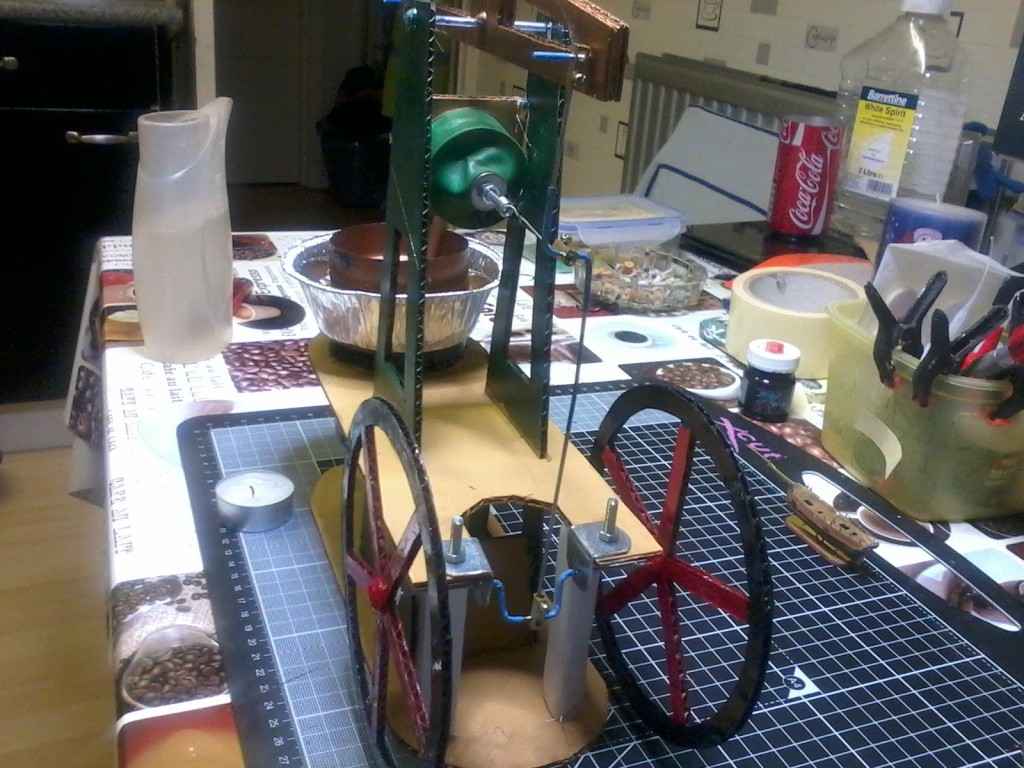 The designs and a ready made displacer cylinder I found on ebay for under a tenner and when put together she works well.
Video of her working