Hey guys sorry its been a while in posting builds the move to wales really took a toll on my build time and lack of usable workshop has put me back on the dining room table of an evening but i'm getting there.
My Girlfriend for xmas of 2015 brought me an older kit of the Dumas Skee Vee 10 kit, so i've been once again up to my old tricks and updating the model from its original intended design to a more modern system as well as again adding my own unique and custom wood job,
These little boats i guess were intended as the basic starting point for racing back in the 6-'s & 70's meant to be fitted with a .049 Cox's although thats still possible today its almost impossible to find anywhere to run with a nitro and given today's modern brushless systems it becomes more reliable as well as more fun to make this boat into a brushless beast.
this boat has been modernised to take a 1/8 outrigger with trim tabs, running a 1100KV 35mm thumper ( my fav brand of brushless) running on a 4s 1300 lipo for around 16,000 RPM on the sub surface prop, she will be fast but not up to race standard, just a nice fast blast around the lake for a few mins.
Now i haven't actually done a blog or have many photos of the build itself, but this post is to show my method for applying the epoxy varnish to wooden areas.
For now before i get to the varnishing i'll upload the images i do have of this build enjoy!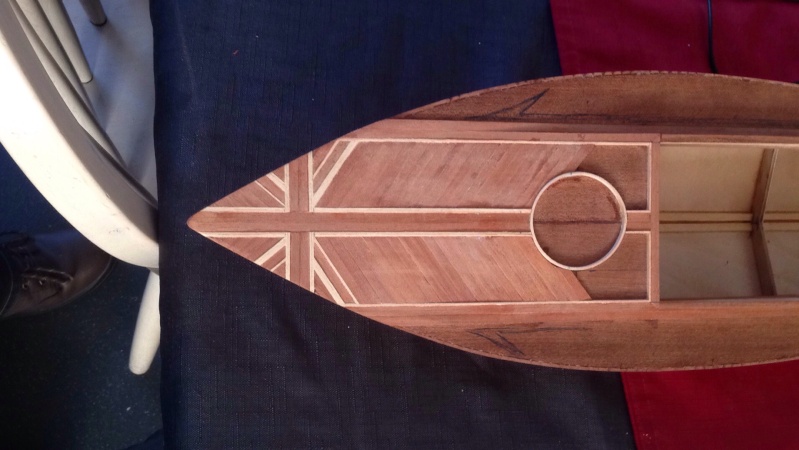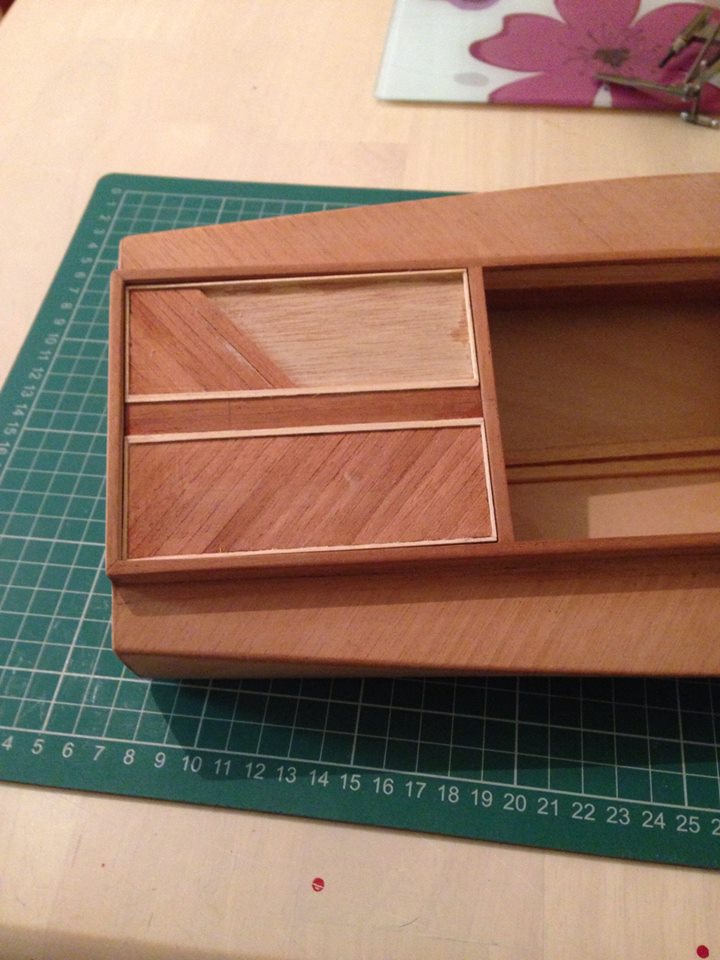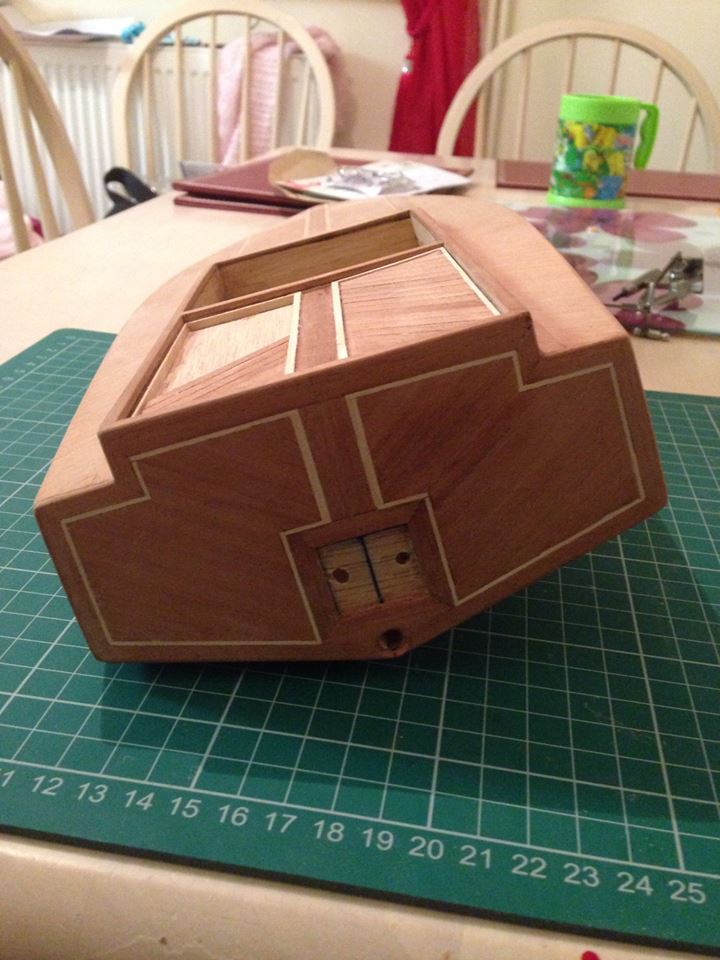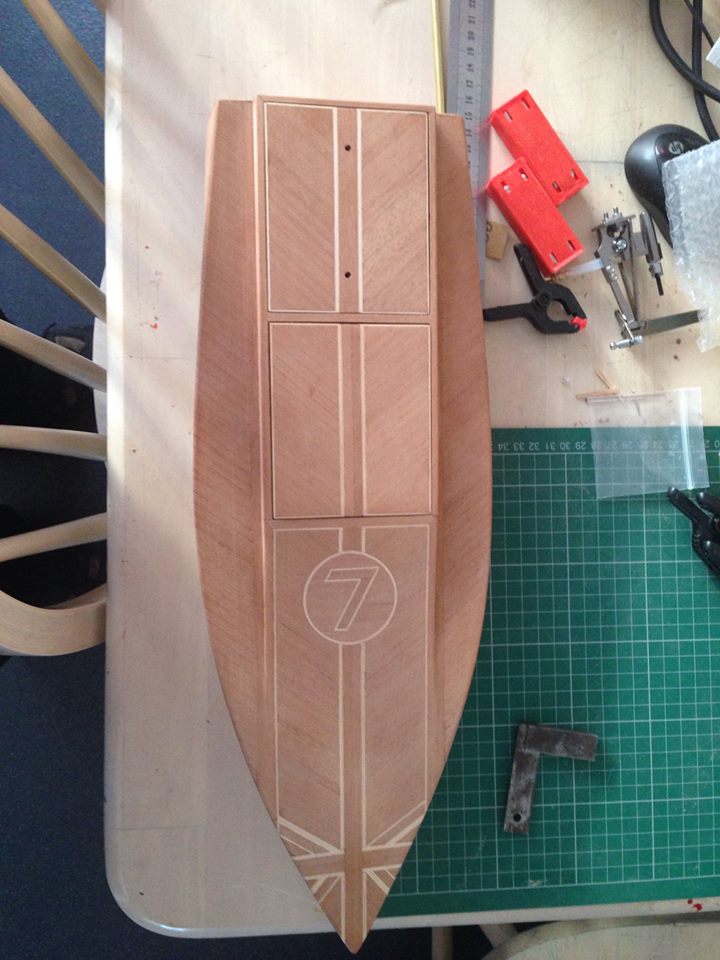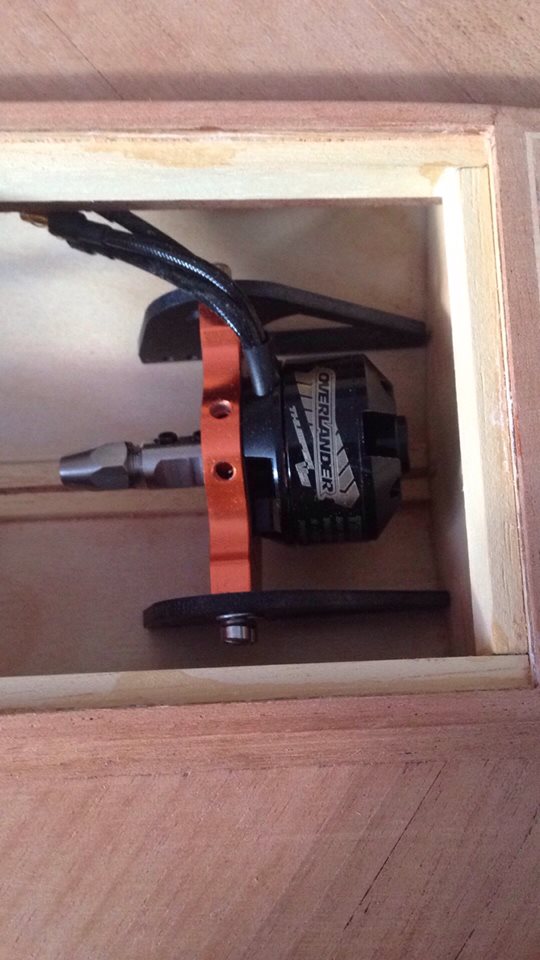 _________________
I'm  Not  Anti-Social,  I'm  Anti-Stupid.