The first, David's build, of our two SLARS units is now residing in the Wirral. The second, my build, is heading to Cornwall. However before moving South West it is getting a refit/rebuild with improved parts.
The control module for the system has been rewired. The large micro switches on the left control the steering, the smaller ones on the right control the trailer launch/recovery ram. The lower deck holds the esc and the receiver.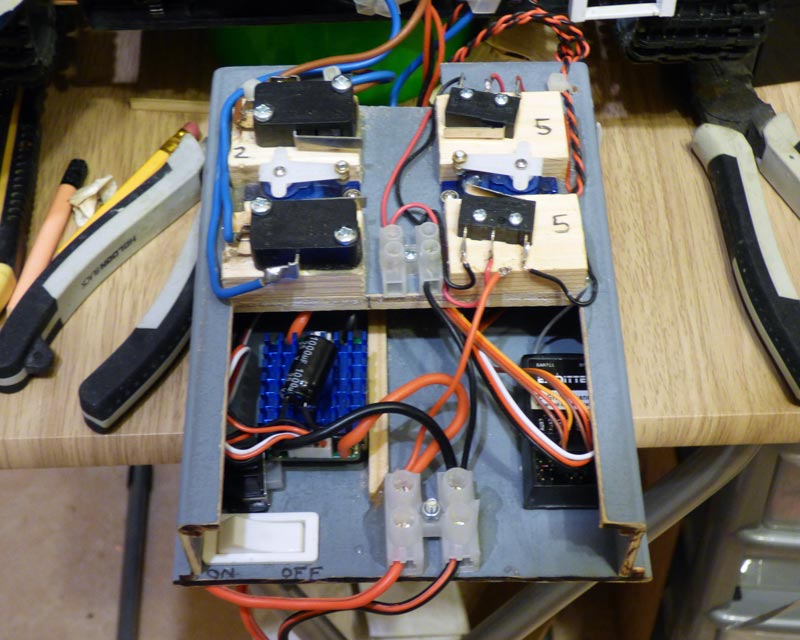 All the systems are powered by a 12v SLA battery.
The module fits inside the main barrel with the battery underneath the controls.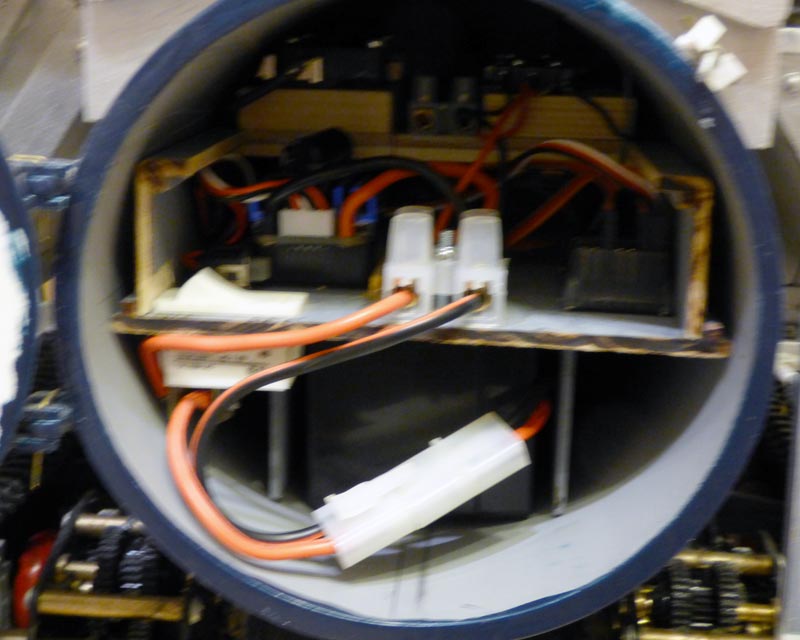 A new main beam has been constructed, Mk6 I think, with larger main bearings and the main drive wiring inside.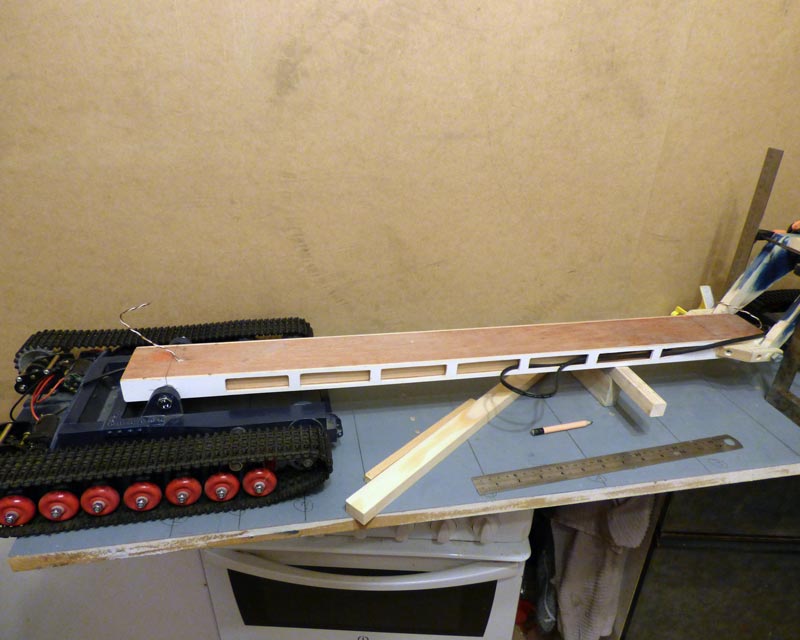 This new beam has needed a slightly wider neck unit so new spacer made and fitted.
The rotating deck still fits!!