Needing a shrouded compass housing for a project I am building I came up with this and thought it might help others with the same problem.
Take a 15mm copper pipe elbow, the ones without the solder ring inside.......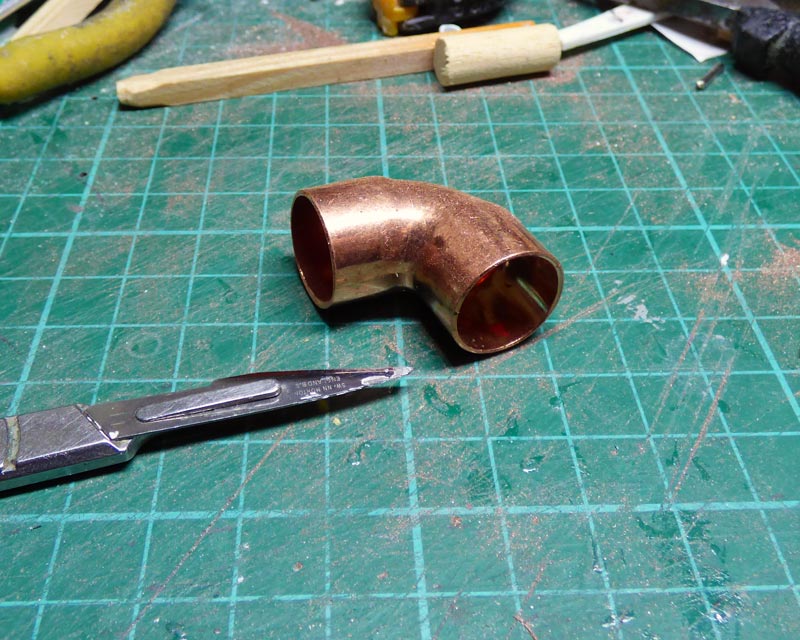 Cut it into two parts across the centre of the bend and file the edges flat.....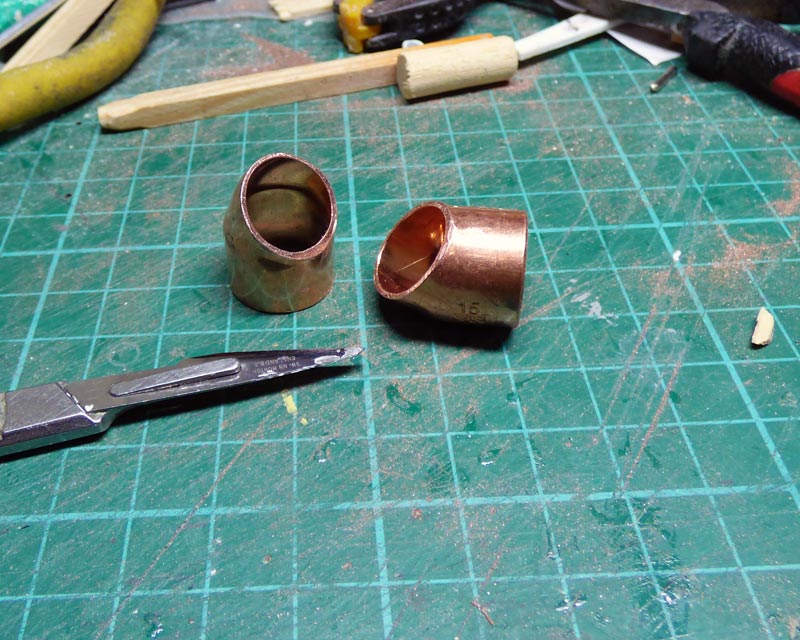 Take a compass that fits inside the fitting and raise it so that it shows through the opening.......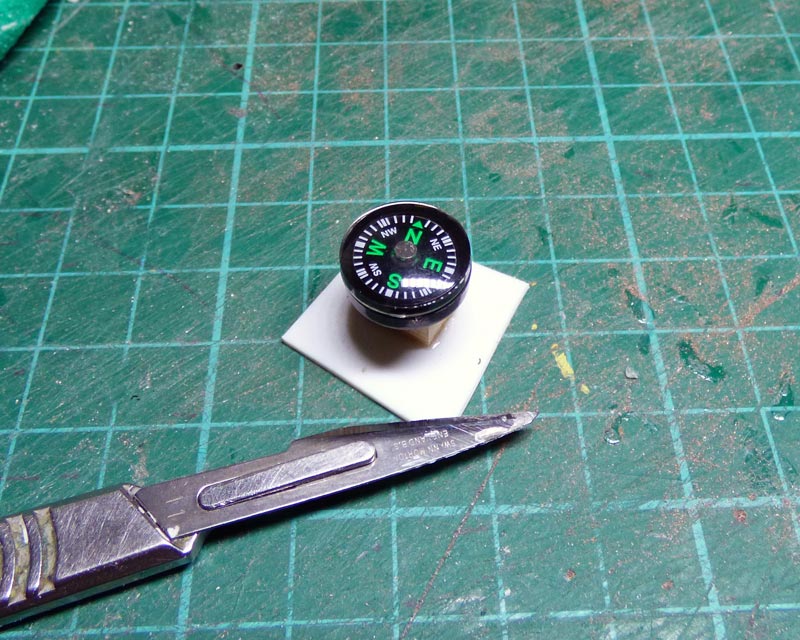 Glue the compass inside the fitting and seal the bottom with a styrene plate, trim to shape and paint it......
Fix into the boat and Bobs your Aunty.......