WELL, WELL...……..after suffering the dreaded kidney stones over last weekend and spending 3 days in hospital suffering the agonising pain, I thought I might not make it up to Scotland to see the Bluebird take flite...….but at 06.00 on Wednesday morning my daughter and I set off for Largs.staying bed and breakfast in a beautiful old rectory on the promenade with unspoilt sea views into largs bay...……….on Thursday we made a sojourn I have been waiting for, for so many years, to see Bluebird rise again like the phoenix from the ashes...….
and she did...…….on Loch Fad, on the Isle of Bute.
it was raw emotion to see her fly again, and the sound of her turbine was just unreal.....there is a link to a video someone took of her, and some pictures I also took here...…  
   https://www.facebook.com/PracticalClassics/posts/2047914021893541?comment_id=2050839484934328&reply_comment_id=2050858071599136&notif_id=1533901704740044&notif_t=feed_comment_reply
but here are a few more pics from the site...…...can't wait to see her on "home turf".....Coniston Water in the future.
the walk across the dam to the site.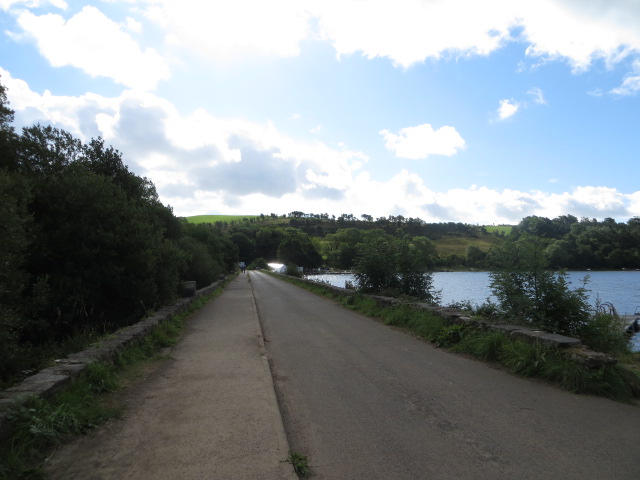 the site itself...…..Bluebird K7 is housed in the large white "tent"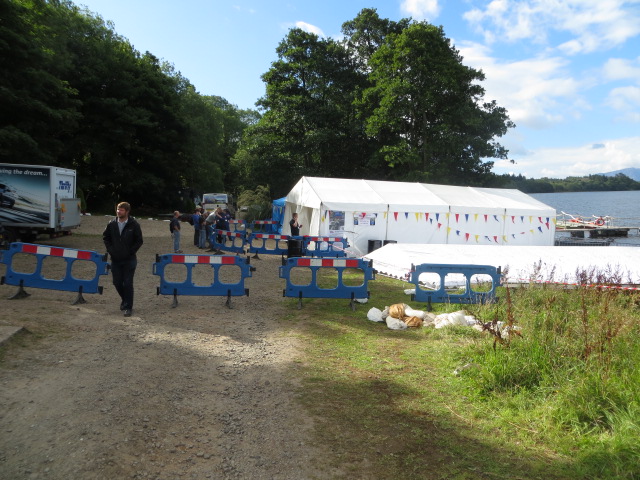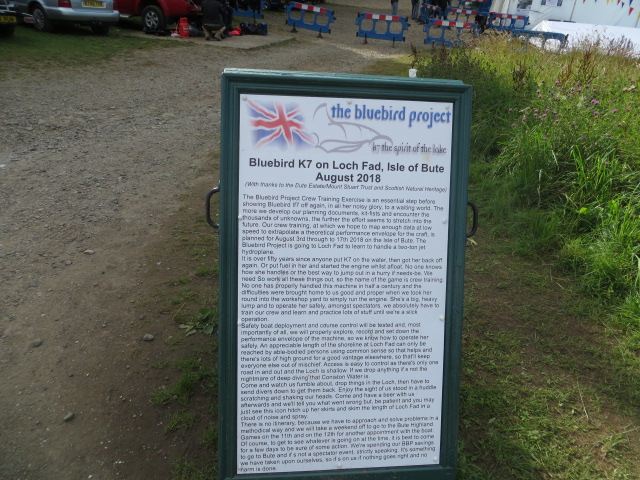 the view up the loch.
and Bluebird herself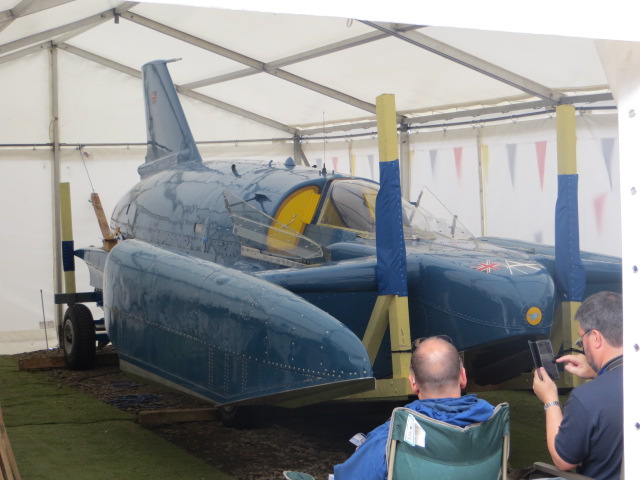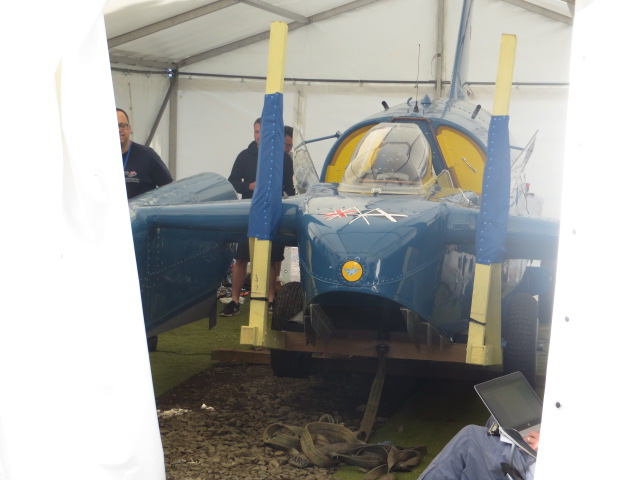 and if any of you want to make a late trip up to see her I can fully recommend the bed and breakfast ……..£75 quid a night per room for a twin bed room...….with wonderful hospitality and a bloody good breakfast as well...….views from our bedroom window...….and they allow doggies too.
me and our pooch, and then a few views from the window.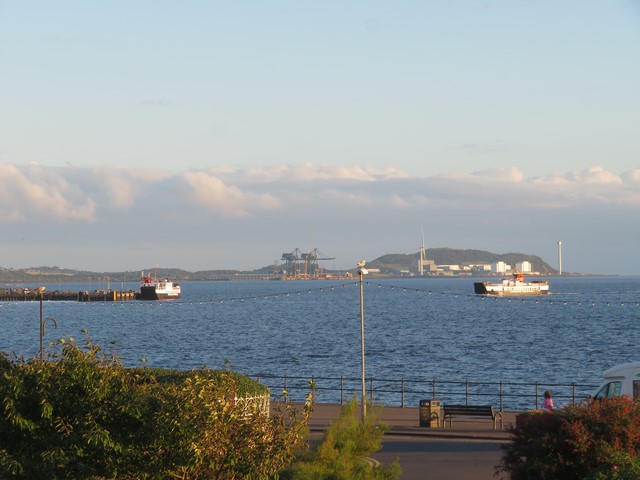 always something going on.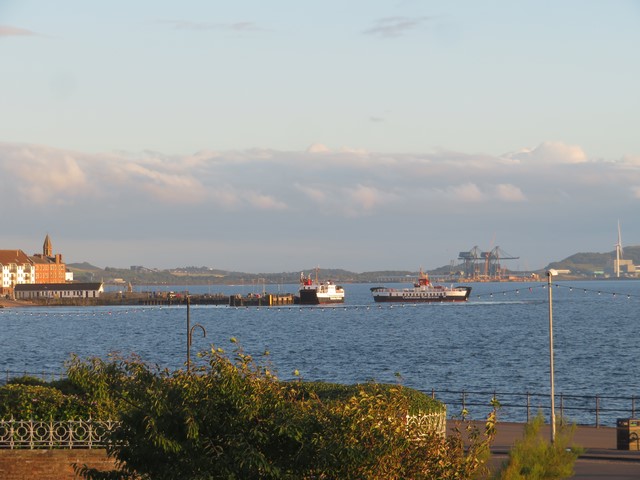 views from a bedroom window.