Yup its a shame IC engine are forbidden on most lakes now 
 but i'm half tempted to buy something large this year and smack a 4 cylinder Zhenoah 86cc special in there and run the length of our lake just to stick it to the man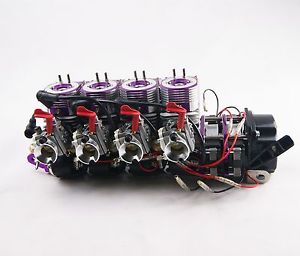 Not to be funny with anyone but with a lot of boats running being fast electric types in some areas those inrunner motors make more of a whine then most 2 stroke engine can, yet they don't get moaned about.
Facts basically 2 stroke or 4 stroke engines with a decent silencer make no more noise then a 17 year old keving up his pathetic scooter and riding it past ya house at 1am thinking that's just awesome.
''Oh god of noise pollution and grumpy old gits everywhere, grant us permission to use IC engines in our boats again'' 
RR

_________________
I'm  Not  Anti-Social,  I'm  Anti-Stupid.