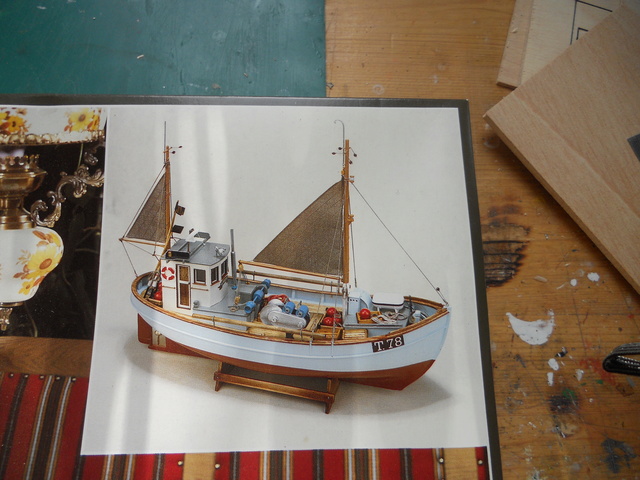 For my next project I have acquired a kit of the fishing vessel Norden, made by Billings. I got it for about half the price some stores charge, although 2/3 rds of the usual eBay price.
I did think there was an outside chance of being able to convert it to RC, but I am now not so sure. It is only about 30 cms long and built in two halves - each half being built on half a keel as it were. I'll wait until I have built both halves then decide if there is any way of creating a void to allow the installation of motor etc.
The first problem I came across was that the board on which you build each half was warped

 Luckily I have a piece of thick ply, and am using that.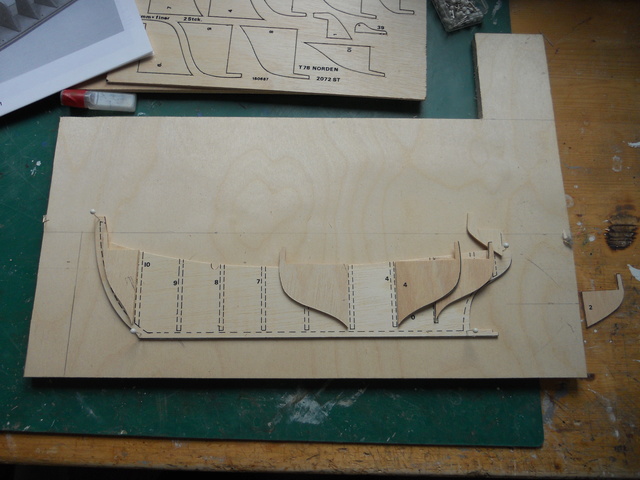 There isn't much room between bulkheads so in order to ensure they are square, this is all I achieved today. I am using aliphatic glue at this stage so have to allow time for it to dry.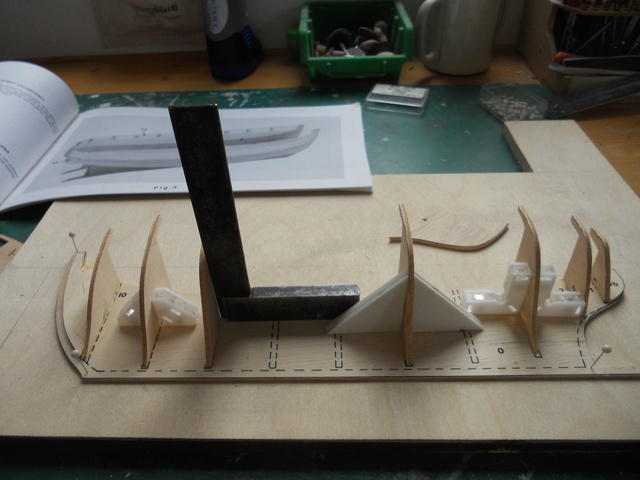 Barrie