Things were going so well...
I guess my little paint repair didn't feather in as well as I expected...
As you can see on one side of the hull perfect, the other in the 2nd photos  by the bow now shows a different shade of light green where I thought I had fixed the little rub through!
To say I'm disappointed is an understatement given how much work I put into keeping the hull tidy,
This leaves me with one option, to mask up, sand down the light green and respray to get an even colour on the top half of the hull, it's a days work added to current this difference In shade to which will have to wait a couple of days now while I wait for more tape to arrive in the post.
Frustrated yes.... heavy handed yup....
It could be worse I could have to respray the whole bloody boat but it's fortunate I only have a single colour to do and this time I hope no mistakes....
Not a costly error as I still have a couple of pots of the colour left for such an event but annoyed about this over a single little 2mm white dot to forcable respray half the hull to correct the shade difference absolutely, my only assumption is that the repaired area was sprayed onto the epoxy coat and not to the base primer has kept it from turning the slightly darker colour that it was on the primer, only good thing to come from this is that repairs later to paint work will avoid having an entire hull respray to correct a patch that's not quite the right shade as now any paint on top will be the same shade all over as the epoxy will be below the paint work and then above...
What can I say shit happened... and it's not the first time paint work gives me headaches, oh well a few days on the grinder and be good as new...
I was almost tempted to omit this from the blog but I do like to be honest even when I make a mistake...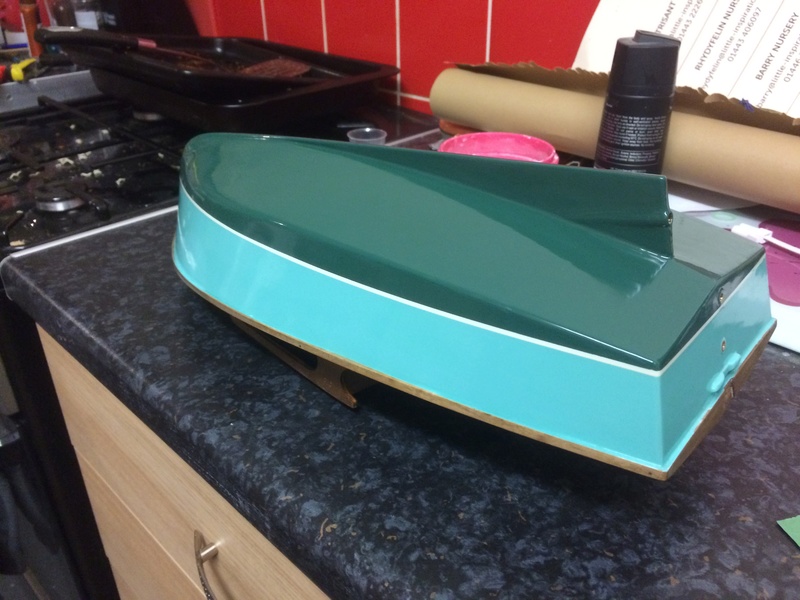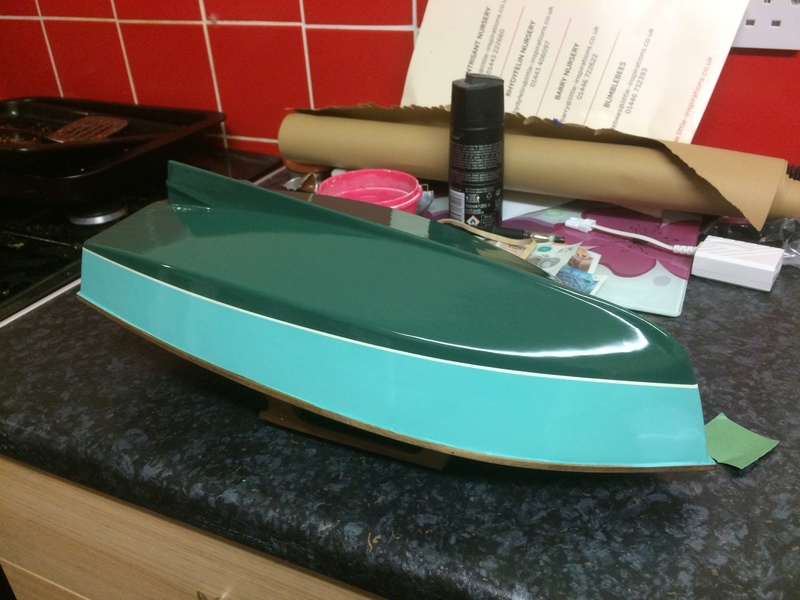 After I've fixed this mess I made I'll revarnish the hull to seal it all in, give it only a few coats and just buff it up and avoid a glass finish and just go for a decent gloss shine.
My options are limited when forced to a repair like this it will still be a nice looking boat and the finish will still be excellent although just not as good as the deck.
What can I say I only have myself to blame and I'm kicking myself right now about it.